Custom Embroidered & Printed Teamwear
Embroidery
Always a favourite. Embroidery is the long lasting way of adding your brand onto garments or other items and provides the professional touch. State of the art computer digitising enables us to replicate your logo in stitch format and with hundreds of thread colours at our disposal (including metallic and sheens) we can replicate your brand to your exact requirements.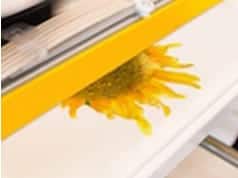 Printing
Offers a cheaper alternative to embroidery but is no less effective. It is best suited to logos which feature fewer colours and for lighter fabrics such as performance sports wear and T shirts although it is not limited to this. A vast selection of colour options are available for most fabric types inc metallics, glitters, shines and textured vinyls as well as standard matt colours. New vinyl materials are being added to our collection all the time.
JS Teamwear is a leading provider of Corporate, Event and Team Wear, and according to Facebook reviews 'friendly and approachable'. A personal touch brings a fresh approach to the customer's requirements; we do not sub contract any of our work, and as such we have very high quality control standards. There's no minimum orders with us either, so if you need 1 or 101, then that's fine with us.
Business partners Sarah and Jane have a unique relationship. They have not only been friends for many years but bring individual skills that complement harmoniously. They have over 10 years combined experience in the equestrian wholesale market. This means they can provide specialist assistance in the equine wear arena with links to manufacturers in the UK and overseas. This experience has been gained producing such items as Winners Rugs for high profile events like the Royal Windsor Horse Show and Burghley and for Organisations such as the FEI and HOYS; promotional merchandise for up and coming and established businesses alike such as Bloomfields Horseboxes and Caviera Bedding; and Uniform for Hartpury College. Read More...